PROJECT INTERNATIONAL ONLINE ENGLISH COURSES
Following the success of our recent online course about London, we will be launching a selection of new courses. This is a great chance to be part of a small international group of learners with a similar level of English and take part in in engaging activities on a topic. All courses are taught by experienced mother-tongue teachers.
Short theme-based courses
This year, there will be further opportunities to improve one's knowledge of British culture, London and the English-speaking world, with lessons focusing on distinct cultural, historical or social aspects. Students study a topic and then develop it through conversation, by listening to authentic use of language in context, or by watching video materials.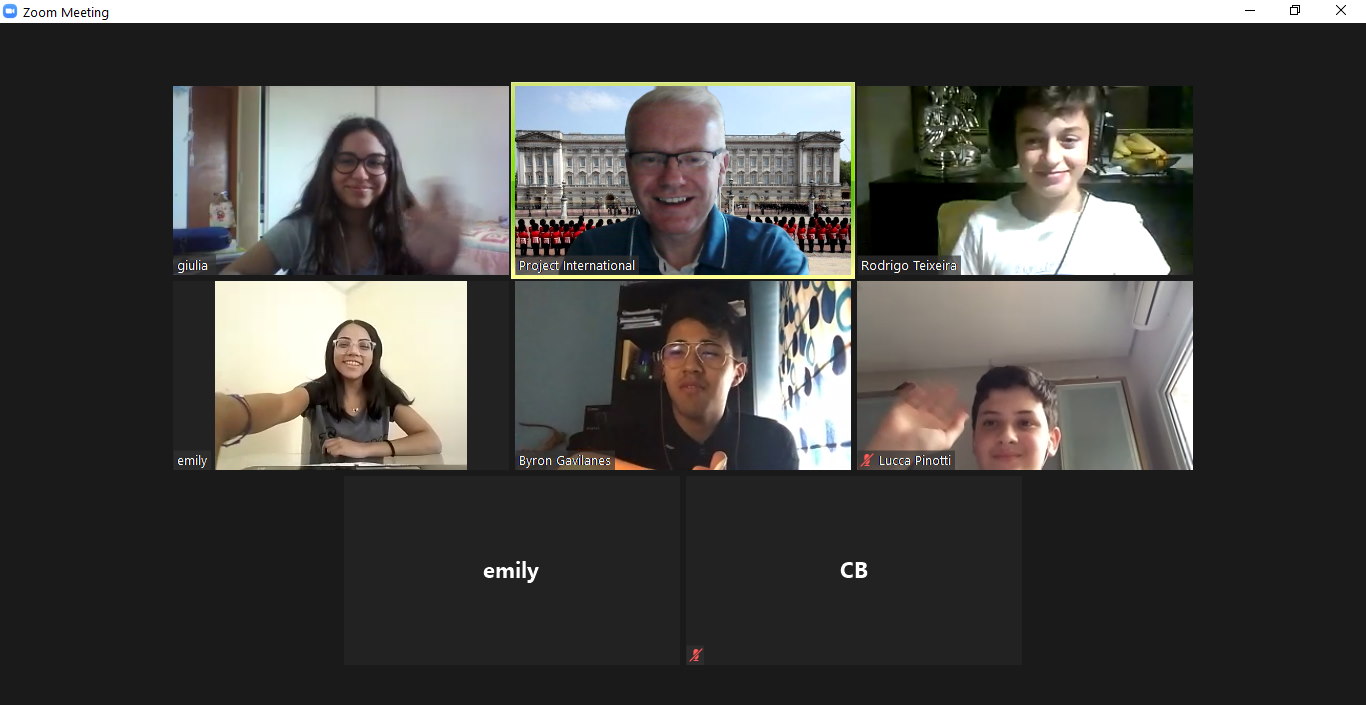 Courses available (ages 12-18)
British culture and customs
Customs and lifestyles in the English-speaking world
A taste of London
Improve your writing skills in English (ages 15+)
These courses are open to students who have at least B1 (Intermediate) level English.
Pre-university academic writing in English
Creative writing in English
Tailor-made online courses
We can design courses to meet specific requests, such as focusing on conversation or skills such as listening, reading or writing. We can also create a course around specific elements of British culture.
All theme-based courses last 6 hours (3 lessons per week)
Each lesson lasts 1 hour
Our live face-to-face online lessons use Zoom technology, which enables live whole-class interactive teaching.
Study for an international certificate in English
In 2024, students will be able to take part in a series of live lessons that focus on preparing for an international examination in English (please note Project International will provide preparatory courses for the exam. Students wishing to do the exam should contact a recognised testing centre). In small groups, they will cover many key exam topics and develop their writing, reading, listening and speaking skills. The following courses are available:
Cambridge Preliminary English Test (PET) – Minimum course entry level A2
Cambridge First Certificate in English – Minimum course entry level B1 (for students aged 15 and over)
IELTS Academic Test – Minimum course entry level B2 (for students aged 16 and over)
This options will be delivered for 20 hours of live lessons over 10 days (2 days per week) with a maximum of 10 students per group.
What our students say about our courses
I just wanted to say that this project was really great to take part in. It was a different but really fun experience, because it was great to be able to talk and have a great time with people from all around the world. I also really like the themes of the classes and enjoyed learning more about London. I hope I can take part in this experience again.
This idea worked so well. I couldn't even imagine that l could have this special opportunity! Thank you! I always want to learn more about other countries, and this made my "dream" came true. I hope I can go and visit London in the future. Thank you.