The English Programme
Students have 15 hours contact time per week and there are generally no more than 15 students in a class. A lot of emphasis is placed on trying to get students to interact and converse in English as much as possible. This is accomplished by providing students with interesting
communicative activities that help stimulate and encourage language use.
Director of Studies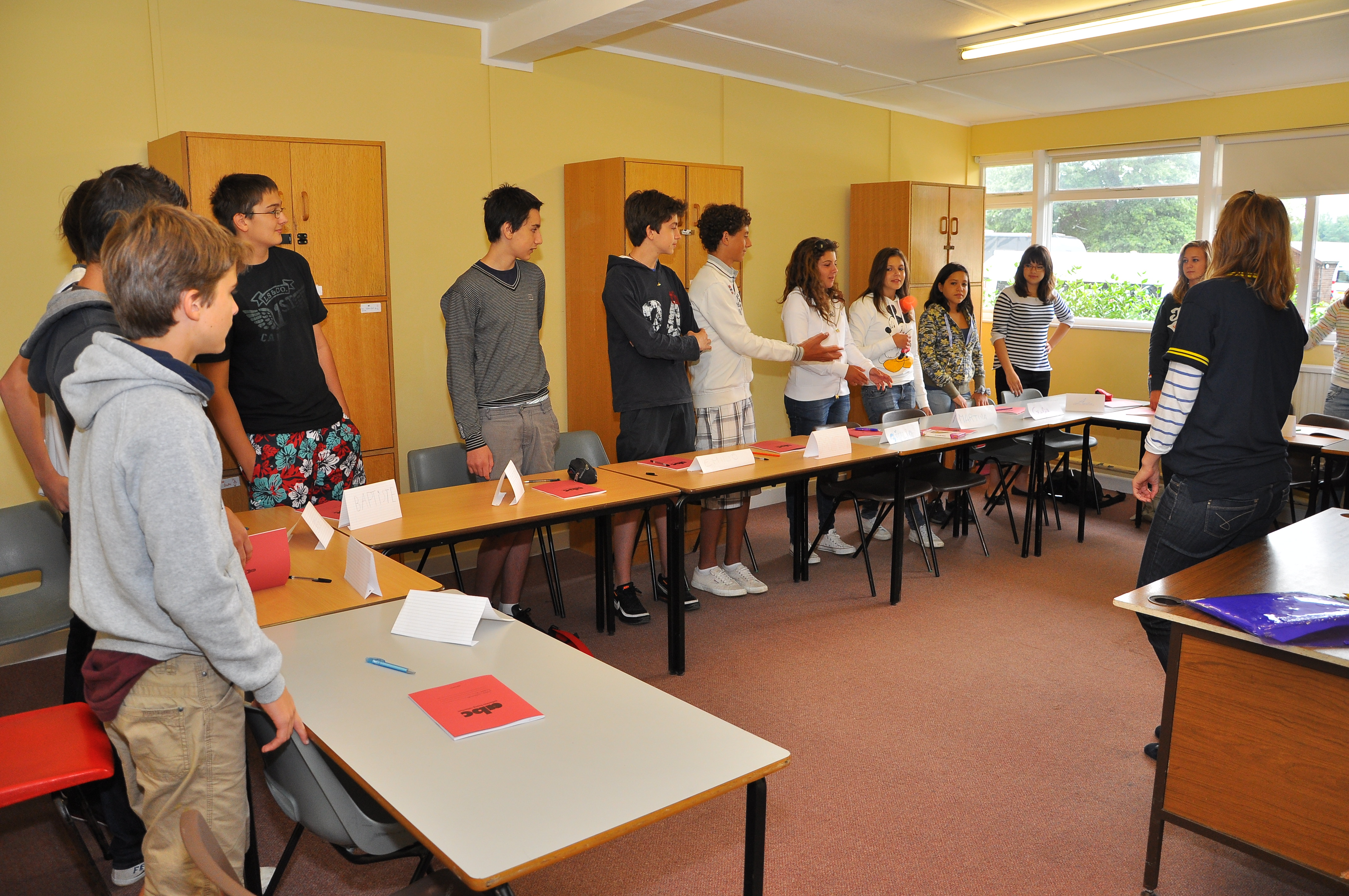 Each centre has a Director of Studies who coordinates the English programme. He/she organises the testing, monitors the day-to-day teaching, provides advice and assistance to teachers and meets regularly with representatives of the various groups at the centre. There is also an overall Project International English Coordinator who visits each centre to check that the English programme is running well.
Teaching materials
We have a wide range of communicative resource materials available to our teachers. These include an array of interesting and exciting language activities. Some of the EFL resources found at each centre include the following:
Jet Primary 1, 2, and 3
Junior English Timesaver Drama in the Classroom
Timesaver Phrasal Verbs and Idioms
Timesaver Reading
Timesaver Grammar Activities:
Timesaver London
Timesaver Festivals and Special Days in Britain
Timesaver Plays
Timesaver Customs and Lifestyles in the UK and Ireland
Timesaver Newspaper Articles
Timesaver Speaking Activities: Advanced
Timesaver Extracts 1 & 2
Timesaver Storyboard
The EFL syllabus
There is a specially-designed syllabus for all our language levels, which ties in closely with the CEFR. This clearly presents the topics and the language structures/functions that are covered in class. Our teachers all follow this syllabus, however, there is also some flexibility to allow teachers an opportunity to integrate their own ideas and materials.
A typical teaching day
Classes generally begin at 09.15 and finish at 12.45. There are also two 15-minute breaks. A typical teaching day is as follows:
| Time | Activity |
| --- | --- |
| 09.15-10.15 | The teacher presents a topic and some related vocabulary. A new grammatical structure or language function is also introduced, which is then reinforced using either a written or spoken activity. |
| 10.15-10.30 | Break |
| 10.30-11.30 | The focus here is on getting students to work together on a specific task, using the language function or grammatical structure covered in the first hour. By setting an interesting skills-based task, we feel it stimulates communication and is also more enjoyable. |
| 11.30-11.45 | Break |
| 11.45-12.45 | The final hour of each teaching day is devoted to more creative language use. Thus, students are encouraged to work on a range of small projects related to the day's topic, which are often presented by students to the class. |
English Plus English
There is also the possibility for students to take English as a Plus option. This means that students have an additional two hours English tuition in the afternoon. For more information regarding our English Plus options, please contact head office.
Certificates
An end of course EFL certificate is awarded to each student.
Trinity College Spoken English Exam
It is possible for groups to take the Trinity College Spoken English Exam, though we would ask for plenty of prior warning! Students who take the exam are given assistance and didactic support during the English course to ensure that they are well prepared for the exam. Many Trinity exam topics are covered in the Project International EFL syllabus.
These must be booked by June 1st whenever possible.
'Use of English' Course
We organise a 'Use of English' course for students with a high level of English proficiency. The aim of this course is to provide students with an opportunity to learn more about British culture, engage in lively debate, improve their public speaking skills, and explore various aspects of English literature and drama.
Intensive English Course
This course is held in the morning and after lunch.  Classes are small and an emphasis is placed on on helping students to improve fluency and accuracy.  The morning session is spent introducing a range of new vocabulary and grammar, as well as developing specific language skills.  After lunch, students are provided with extensive communication practice opportunities.