Run in conjunction with Matchpoint

Developing tennis skills as a youth enables a player to have the foundations for a lifetime of interest and improvement. A pupil may wish to play on a school team, play tournaments, compete at their local club, or just learn the game in a fun and exciting environment with other students. At Epsom Elite Tennis Academy we have an instructional program that will enable pupils to get better, compete, have fun and enjoy tennis forever.
Epsom Elite Tennis Academy promotes each pupil to set themselves goals and challenges. They will then be encouraged to reach these goals through the values of hard work, sportsmanship and enthusiasm for the game. The pupils live, eat and breathe tennis.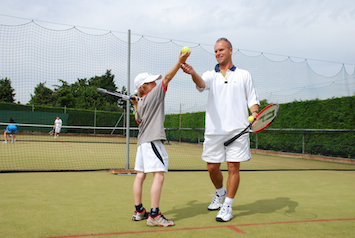 Service Line Tennis Management, who are partners with Project International, provide the tennis coaching staff are vastly experienced and will run the program using the most up to date and effective teaching methods. Each pupil will be evaluated and placed accordingly to their ability and age where possible to ensure they remain focused and challenged throughout the week. There is an excellent Player: Coach ratio where the same coach works all week that group providing vital continuity for both sides. http://www.servicelinemanagement.com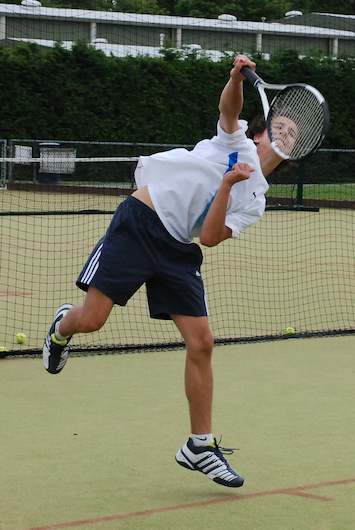 All aspects of the game are covered forehands, backhands, first and second service, returns of serve, volleys, drop shots and smash. Attention is given to the use of topspin and slice and students also look at the latest techniques employed by the world's top players – power-play and the drive volley amongst others.
The morning sessions concentrate on the technical skills whilst the afternoons emphasize the tactical, physical, and mental sides of match-play.
Each group will have time on the ball machine which is both beneficial to consistency and a valuable coaching aid. The speed gun determines whether the service has pace and control!
The Epsom Elite Tennis Academy has a daily tennis schedule and includes, but is not limited to:
5 hours plus of Instructor lead training
LTA & ITF Approved Coaches with experienced playing backgrounds
Development of proper stroke mechanics as used by the world's top players
Learn and refine effective tactics and strategies through rigorous training
Dedicated daily match play sessions to build mental toughness and tactical awareness
Evaluations Report presented to pupil at end of the week with recommendations for improvement
End of week tournament
Testimonials from the coaches:
Head Pro, Patrick Armstrong, coached at Epsom in 2014 and 2015 and says he comes back because he really enjoys the combination of seeing the students improve as the week goes on and their enthusiasm to keep hitting ball after ball.
A fun action packed camp filled with giving technical and tactical advice during theme focused coaching sessions, balanced with match support during tournament days. It's great to see such an improvement in the players during their stay— Becky Llewelly – Epsom coach 2009, 2012 & 2014