Run in conjunction with Matchpoint

Our partners, Service Line Tennis Management (the organisation behind 'Matchpoint Tennis Camps'), provide tennis coaching staff who are vastly experienced and will run the program using the most up to date and effective teaching methods. Each pupil will be evaluated and placed accordingly to their ability and age where possible to ensure they remain focused and challenged throughout the week.
Th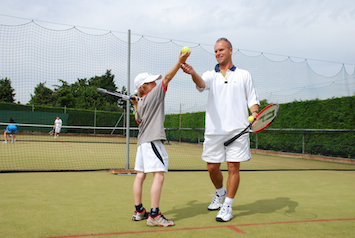 ere is an excellent Player: Coach ratio where the same coach works all week that group providing vital continuity for both sides. http://www.servicelinemanagement.com
All aspects of the game are covered; forehands, backhands, first and second service, returns of serve, volleys, drop shots and smash. Attention is given to the use of topspin and slice and students also look at the latest techniques employed by the world's top players – power-play and the drive volley amongst others.