This will be the 20th year of the our International Soccer Academy.  The coaching programme combines the excellent – and unique – mix of soccer and English..
The Elite Soccer Academy is designed for those who play regular soccer to a good standard and it is an intensive course. It will be available as a 1, 2, 3 or 4 week programme.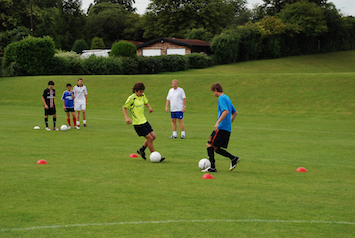 The Elite Soccer Academy offers a really high quality programme with top level coaching. We have welcomed football loving youngsters from the USA, Canada, Japan, Hong Kong, Egypt, South Africa, Russia, Germany, Hungary, Austria, Italy, Finland, Switzerland , Spain, Morocco, Israel, Singapore, Saudi Arabia, Kuwait, Latvia, Mali, China, Cameroon, Namibia, the Maldives and the UAE. The youngsters gel as a group through the games, tournaments, skill sessions and simply through the communal living; this has resulted in some notable victories for Academy teams in the matches organised against local English club teams.
THE GOAL
The aim remains very much the same: to help all participants appreciate the different dimensions that the game has to offer. They will learn through skill sessions, DVD presentations (where appropriate), team games and through making new friends from all over the world in a social soccer environment. Boys and girls alike will appreciate that football is fun and truly an international game. The fundamentals of soccer will be taught in addition to the roles, positional play, teamwork, ball control, team and individual techniques and the essence of fair play.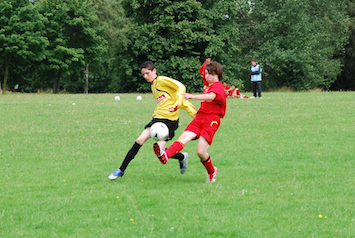 The weekly programme is laid out elsewhere but the course covers intensive skill sessions, small sided as well as full side competitive games, video/lecture sessions, goalkeeping teach-ins as well as visits to well known stadia. Subject to age range/groups, there will be games against the Watford Academy sides. We will also endeavour to arrange a visit to a pre season professional game (as an optional extra/supplement).
For those who do not play to quite such a high standard, we strongly recommend the English PLUS Soccer option at Brecon or  Cranbrook. See Project's main summer school page for further details.