Run in conjunction with Epsom Golf Club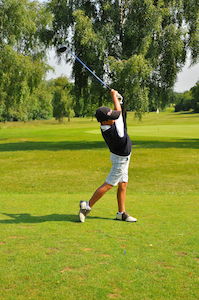 We are proud and delighted to offer this at the prestigious Epsom Golf Club  which is immediately adjacent to Epsom College meaning no transport is involved. The club has a great history of developing Junior golfers, and holds top level awards from the golfing bodies for its continued successes.
The programme will combine lessons with the clubs team of PGA Professionals, covering every aspect of the game and includes sessions using the clubs swing analysis studio. Students will get to visit the driving range to put the lessons into practice, spend plenty of time playing on the course (green fees included) and, where possible, take part in a tournament at the end of the week with prizes.
THIS IS NOT SUITABLE FOR BEGINNERS (indeed all students should have handicap certificates). STUDENTS MUST BRING THEIR OWN CLUBS & GOLF SHOES AS WELL AS APPROPRIATE DRESS.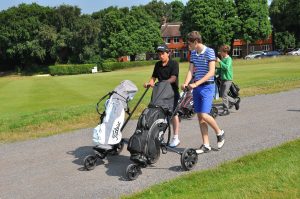 They must also be prepared for all weathers!  Students may need to dress for summer, but also adapt for days where it may rain, or become colder than normal.
For those wanting a less intensive golf programme, we recommend our English PLUS golf programmes at Bruton, Burgess Hill and Oswestry.  See our main summer school page for more details.
.
.