If you are looking for a fun and rewarding summer work please read on. We have senior positions available (in charge of different areas of the programme i.e. activities, excursions, social programme, welfare etc.) in addition to other positions that do not carry the same weight of responsibility.
Project is running centres at various times during the months of July and August. To see where Project have centres, please visit our Summer School Page. Please note that we will need you at the centre two days in advance of the published dates for staff orientation.
The job will involve teaching of English as a foreign language in addition to organisation of activities (sporting & non sporting), helping out with social events in the evenings, escorting excursions, and being rostered on to day and evening residential duties.
The positions are residential and no charge is made for food or accommodation. This does mean, that potentially, you are 'on call' 24hrs a day but staff are given a day off each week, as well as (where possible), a session (morning, afternoon, or evening) off per day.
Project International are fully committed to safeguarding the welfare of all students on our courses. Applicants should be aware that they will need to provide a full employment history and will be asked to apply for a CRB disclosure.Project International, working together with and thanks to…..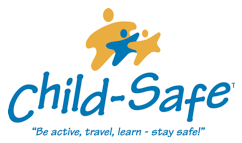 Applicants will be expected to show their dedication to the welfare of students. Teaching staff must be native speakers and due to the short term nature of the contracts Project International is not able to support visa applications.
The job is great fun, you become part of a closely knit and friendly team and you make many new friends and contacts. You are also working in a healthy environment, with excellent facilities and you learn a lot about yourself! Of course the job is demanding but tremendously rewarding too. As a teacher you will gain a lot of fulfilment from a residential programme where you get to know the students in an informal, as well as formal, situation.
If you are interested, please send the application form  to Tim Precious (0333 123 0044) at the following address:
16 Hamilton Terrace, Holly Walk, Royal Leamington Spa, Warwickshire CV32 4LY or alternatively recruitment@projectinternational.uk.com
Thank you for your interest!